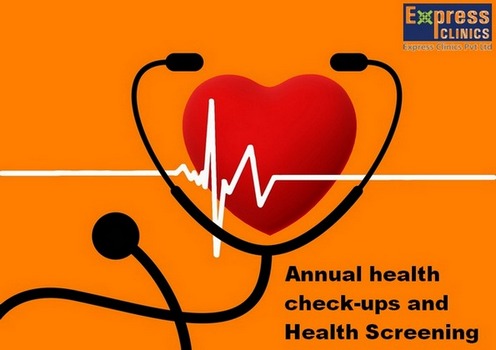 Annual health check-ups and Health Screening
Annual health check-ups and Health Screening
Regular Annual health check-ups and Health screenings help us find out your potential health-related problems at early stages.
With Regular Annual health check-ups and health screenings, you become aware of the potential health problems you are going to face, by getting correct healing treatment, you are taking a right step towards a healthy and happy life.
Annual health check-ups and Health Screening. The physical test is a fundamental part of any specialist's appointment. Shockingly, though, there are no absolutes in a routine Annual Health Checkup.
A trustworthy professional might be fast or brief, yet the individual in question will spend power tuning into your concerns and providing training to your specific needs.
| | | | | |
| --- | --- | --- | --- | --- |
| Packages | Parameters | Price | Discounted Price | % Discount |
| Preventive Health Check – Up | 63 Parameters | 2720/- | 999/- | 63% |
| Executive Health Check – Up | 71 Parameters | 4940/- | 1999/- | 60% |
| Master Health Check – Up |  71 Parameters | 7070/- | 2999/- | 58% |
| Senior Citizen Health Check – Up | 70 Parameters | 9800/- | 3599/- | 63% |
| Smart Women Package | 72 Parameters | 8800/- | 3999/- | 55% |
| Express Health Check – Up | 88 Parameters | 11,760/- | 4699/- | 60% |
| Full Body Check – Up | 96 Parameters | 18,335/- | 6999/- | 62% |
This is your possibility to give evidence to any complaints or worries about your wellbeing.
Your initial care doctor will furthermore likely test you concerning the way of life traditions like smoking, over the top liquor use, sexual wellbeing, diet, and exercise.
The expert will moreover keep an eye on your immunization situation and refresh your personal and family clinical history.
Annual health check-ups and Health Screening:
Essential Signs
These are some indispensable signs checked by your Doctor:
Blood pressure: Less than 120 over under 80 is a typical pulse. Specialists identify (hypertension) as 130 more than 80 or higher.
Heart rate: Values between the range of 60 and 100 are viewed as normal. Numerous solid individuals have pulses slower than 60, be that as it may.
Respiration rate: From 12 to 16 breaths for every minute is typical for an adult. Breathing in excess of 20 times each moment can propose heart or lung issues.
Temperature: 98.6 degrees Fahrenheit is the average, but healthy bodies can have resting temperatures slightly higher or lower.
General Appearance: Your doctors accumulate several data about you and your wellbeing just by listening and conversing with you. How are your mind and mental speed? Does your skin seem solid?
Will you effectively stand and walk?
Heart Test: Tuning in to your heart with a stethoscope, a professional may know an irregular heartbeat, a heart mumble, or several signs to coronary illness.
Lung Test: Using a stethoscope, professional numbers in for pops, wheezes, or diminished breathing sounds. These and various sounds are pieces of knowledge to the threat of heart or lung disease.
Head and Neck Test: The nature of your teeth and gums additionally gives data about your comprehensive health. Ears, nose, sinuses, eyes, lymph hearts, thyroid, and carotid supply plans may likewise be examined.
Stomach Test: Your primary care doctor can use a scope of assessment methods including tapping your guts to recognize the liver size and threat of stomach liquid, tuning in for gut sounds with a stethoscope, and palpating for delicacy.
Neurological Test: Nerves, muscle quality, reflexes, stability, and mental status might be surveyed.
Dermatological Test: Skin and nail findings could confirm a dermatological issue or sickness elsewhere in the body.
Annual health check-ups and Health Screening:
A specialist will search for physical and tactile changes. Heartbeats can be checked in your arms and legs. Looking at joints can evaluate for changes from the norm:
Male Physical Test
A yearly physical test for men may furthermore include:
Testicular test: A professional can check every gonad for bumps, transparency, or differences in size. Most men with testicular disease notice a development before observing a specialist.
Hernia test: The popular "turn your head and hack" checks for a shortcoming in the stomach divider between the digestive organs and scrotum.
Penis test: A specialist may see proof of explicitly transmitted diseases, for example, moles or ulcers on the penis.
Prostate test: Inserting a finger in the rectum lets a specialist feel the prostate for its size and any suspicious territories.
Female Physical Test
A lady's annual test may include:
Breast test. Feeling for irregular bumps may distinguish breast cancerous growth. The specialist will furthermore check the lymph hubs in the underarm zone and seek for visual differences from the norm of the breasts and areolas.
Pelvic test: The pelvic test permits the assessment of the vulva, vagina, cervix, uterus, and ovaries. Routine checks for explicitly transmitted contaminations are frequently done. A Pap test and HPV test can screen for cervical disease and help evaluate chance.
Annual health check-ups and Health Screening:
Research facility Tests
There are no official research facility tests during an annual physical. Nevertheless, a few experts will regulate certain tests routinely:
Complete blood count
Chemistry board
Urinalysis (UA)
Except if indications as of now offer a problem, in any case, these tests are probably not going to give valuable data.
Your primary care physician may check all the added as often as possible in the event that you have hazard factors for coronary illness. Abnormal cholesterol levels increment the hazard for coronary episodes and strokes.
On the off possibility that you are overweight or have any hazard factors for diabetes, your glucose will probably be checked. The American Diabetes Association orders that all grown-ups, beginning at age 45, ought to be tried for diabetes – paying little heed to weight.
Annual health check-ups and Health Screening:
The yearly physical test is an incredible chance to pull together your consideration on avoidance and screening:
•    At age 50, it's a great opportunity to start normal screening for colorectal disease. Individuals with close relations with colorectal cancerous growth or other risk elements may be screened before age 50.
•    For a few ladies, age 40 means an excuse to start annual mammogram screening for breast cancerous growth. Ladies, age 45 to 54 ought to get mammograms consistently while ladies 55 and more set should change to mammograms at regular periods or can continue with yearly screening. Ladies should converse with their PCP or other human services proficient about when to begin and how often to get a mammogram. Ladies ought to gauge the benefits and hazards of screening tests when deciding whether to start getting mammograms at age 40.
Sound practices work certainly better than medication at preventing sickness, and don't require a solution:
•    Do 30 minutes of lively strolling or other exercises most days of the week (or around 150 minutes every week). What's more, include some quality preparing, at any rate, two times every week. Your hazard for cardiovascular illness, diabetes, and a few sorts of malignancy will fall significantly.
•    Eat a, for the most part, plant-based eating regimen, low in creature fats.
•    Above all, don't smoke.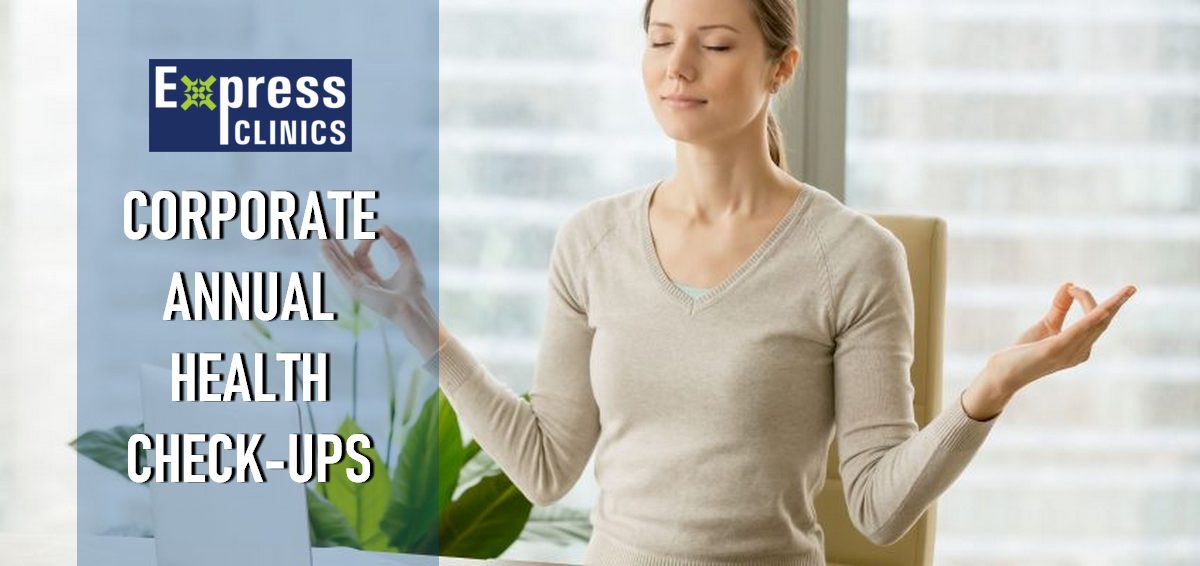 Annual health check-ups and Health Screening:
Do You Even Need An Annual Physical Exam?
The yearly physical test is adored by numerous individuals and their primary care physicians. In any case, examines shows that the genuine test isn't extremely useful in finding issues and may prompt superfluous tests.
Annual health check-ups and Health Screening:
How Frequently Should You Get a Medical Checkup?
Medical checkups are referred to as Periodic Health Evaluations or Examinations and that they are conducted every years (for adults over 18) until age 40 and each one to three years following.
The conditions are for more frequent evaluations for those practicing prescription medicines.
Most people younger than 40 years of age are usually free from conditions that could be diagnosed by physical examination only. In
this age group, health difficulties usually show particular signs or symptoms that would advise you to attempt therapeutic attention.
Also, a lot of the experiment that was done routinely in the past is not cost-effective and, in some cases, creates random additional testing and anxiety.
Annual health check-ups and Health Screening:
Purpose of the periodic health examination
As primary prevention:
To recognize risk factors for general chronic diseases
To identify a condition that has no apparent symptoms (secondary prevention)
As a way for the doctor to advise people to develop healthy behavior. To update clinical data since the last checkup
To improve the relationship between you and your doctor
Annual health check-ups and Health Screening:
Regular Checkups to Prevent Diseases and Conditions
The main purpose of prevention and health promotion is to lessen the burden of suffering for the major preventable diseases. 
There are three levels of precautionary care: All three of these levels of preventive care are vital components of disease prevention and wellness maintenance.

Primary prevention involves interventions that can effectively prevent the infection in bodies at risk. One example is immunizations against individual vaccine-preventable infections such as measles and tetanus.

Secondary prevention recognizes fixed risk factors for disease. Checking blood pressure, cholesterol, and conducting Pap tests for cervical cancer screening are examples in which identifying abnormal results can lead to practical attacks that may prevent dangerous diseases from developing.

Tertiary prevention is a process for optimizing wellness once a condition has been diagnosed. An example is a control plan to prevent a person from becoming another heart attack once they already have built heart disease.

Preventive attacks your doctor may use at your checkup are the following:

Screening tests are useful in the early detection of disease. Some examples include the physical exam, blood pressure reading, Pap test, and lab tests.

Immunizations include shots such as a tetanus booster, flu shots, and additional vaccinations.

Medication prescription may be as easy as suggesting that a person with heart disease risk factors take aspirin daily.

Counseling for wellness promotion either before or through a health problem may decrease the burden of suffering or prevent the disease.
Annual health check-ups and Health Screening:
Different Healthcare Packages @Express Clinics:
Smart Women Packages (72 Parameters) MRP 8,800 Discounted rate @3999/-
Senior Citizen Health Check Up (70 Parameters) MRP 9,800 Discounted rate @ 3,599/-
Preventive Health Check Up (63 Parameters) MRP 2,720 Discounted rate @999/-
Master Health Check Up (71 Parameters) MRP 7,070 Discounted rate @2,999/-
Full Body Check Up (96 Parameters) MRP 18,335 Discounted rate @ 6,999/-
Express Health Check Up (88 Parameters) MRP 11,760 Discounted rate @ 4,699/-
Executive Health Check Up (71 Parameters) MRP 4,940 Discounted rate @1999/-