Corporate services are designed to sustain good health of employees, irrespective of their work environment. Corporate services include programs like pre-employment check-ups, annual health check-ups, corporate camps, vaccination, wellness programs like health talks, in-house medical room management, etc. Our services can be custom designed for employees as per their work environment and specific industry requirements.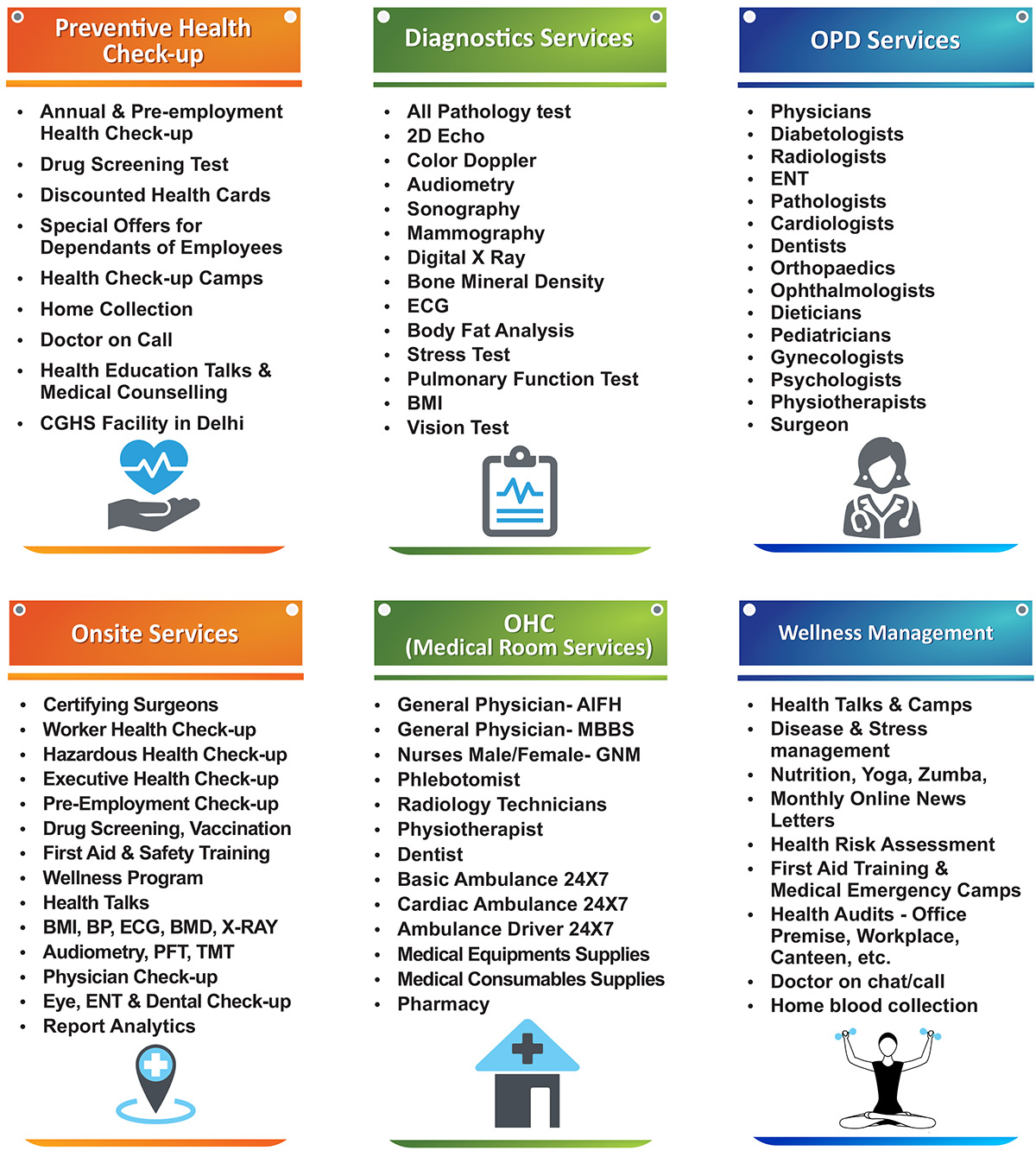 Express Clinics have 24 clinics operational across Bengaluru, Delhi, Faridabad, Ghaziabad, Gurgaon, Noida, Navi Mumbai and Pune along with centralized Lab in each location. In addition, we also have a network of 3200 affiliate Diagnostic Clinics as our Network Partners, providing coverage in 500+ cities on a Pan India basis. An ISO 9001:2008 Certified Enterprise with an NABL Accredited Lab*, Express Clinics currently serves 700+ corporate clients across various industries like Manufacturing, IT & ITES, Hospitality, Pharmaceutical, Banking and Insurance to name a few and has served over 10 Lakhs + retail customers since its inception in March 2011.
*Pune Lab's NABL Certificate Number: MC-2013  
Benefits for Corporate and Customer Convenience
Benefits for Corporate Clients
Experience in serving large to midsized clients across industries.
Customization of health check-up package as per requirement.
Onsite health check-up.
Onsite Medical Room.
24x 7 sample processing lab for better turnaround times on reports.
Online portal for reports will be custom made for the employees.
In house Industrial Certifying Surgeon.
Design of wellness program utilizing HRA, Data Analytics, Wellness Activities.
Increase in employee productivity & reduction in Health Insurance Premium & Medical cost utilizing our OPD services & Wellness program.
Clinic timings 8 am to 8 pm
Clinics operational 365 days (Sunday Open)
Appointment for Health Check-up & Doctor through Phone, Web & Mobile Application (WIP)
Spread of clinics across the city for ease of reach
Pathology, Consulting, Diagnostics, Radiology, Pharmacy under one roof
Central Call centre through Toll Free number for query, appointment booking